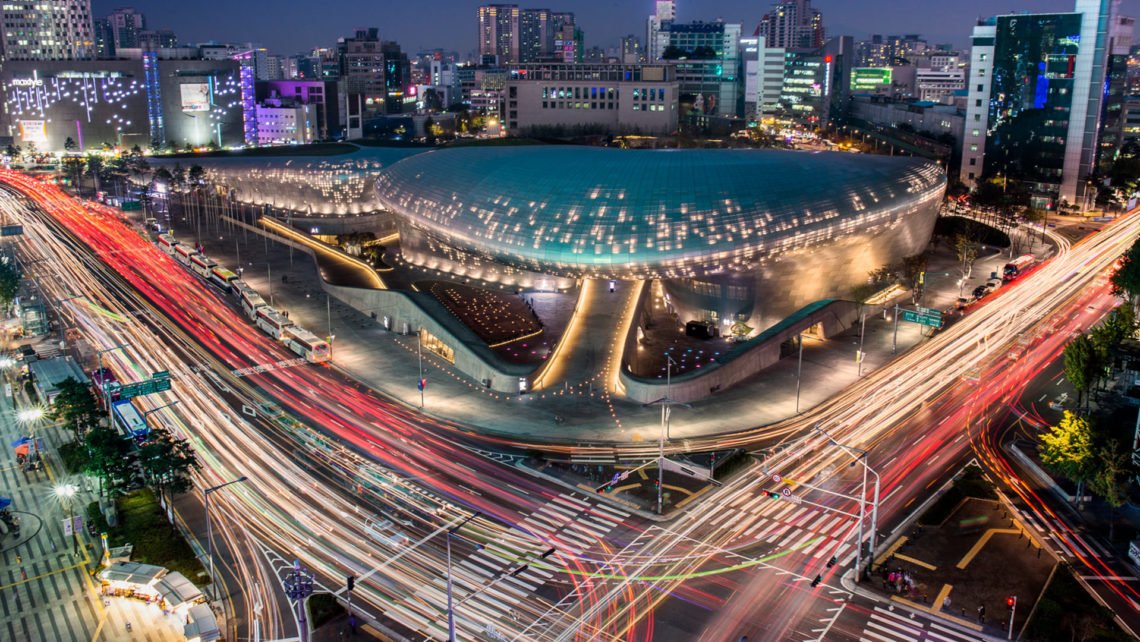 What is the difference between art and design? We interpret expression on artworks as we encounter the piece with/without its detailed narration, whereas we intuitively understand what a given design is directing us to do. Although the utilitarian aspect of the design is often emphasized, the core DNA of design shares human expression with art.
Dongdaemun Design Plaza (DDP) of Seoul Design Foundation (SDF) is located in the center of Seoul, Korea. DDP quickly became a landmark that symbolizes the soul of design that Seoul, as a mega city in Asia, conveys. SDF wants to be with its citizens in their everyday lives by offering supports for designers and programs for people in the city.
Seoul is a city with endless possibility for art collaboration and SDF leads the way taking design high up in the sky with its famous UFO-like facility.
Featured image on the top: DDP Birdview, Photo by Panta Creation
Photos courtesy of Seoul Design Foundation